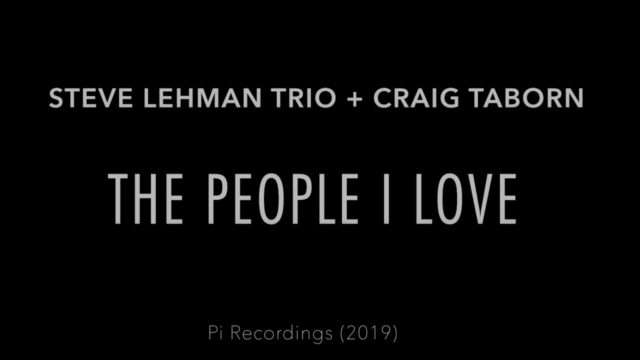 The Steve Lehman Trio was recognized in The New York Times' "Top 10 Jazz Recordings" list of 2019 for its album, The People I Love (Pi Recordings, 2019).
The Steve Lehman trio, which celebrates its 10-year anniversary in 2019, is comprised of Herb Alpert School of Music faculty member Steve Lehman (composer and alto saxophone), Damion Reid (drums) and Matt Brewer (bass). In The People I Love, Lehman revisits his jazz roots with a "modern day referendum on the possibilities" of the classic alto saxophone quartet tradition. The trio collaborated with pianist and composer Craig Taborn, hailed by Downbeat Magazine as "one of the visionaries of the current wave" and "one of the best jazz pianists alive" by The New York Times.
The Times' talked of the interplay between Lehman and Taborn:
With Mr. Lehman's smartly balanced, rhythmically rampant compositions at their fingertips, and his longtime rhythm section at their backs, these two play as if always in each other's orbit, allowing the air around them to be felt, never embracing but always connected.
Lehman is an alto-saxophonist, composer and educator whose work has been favorably reviewed by publications like Artforum, Downbeat Magazine, The New York Times, Newsweek and The Wire. He is the recipient of a 2014 Doris Duke Artist Award and a 2015 Guggenheim Fellowship.
His orchestral and chamber pieces have been performed by the International Contemporary Ensemble, So Percussion, the American Composers Orchestra, the JACK Quartet, the PRISM Saxophone Quartet and the Talea Ensemble. Lehman's album Travail, Transformation & Flow (Pi Records, 2009) was selected as The New York Times' top jazz album of the year.
Read the full listing here.