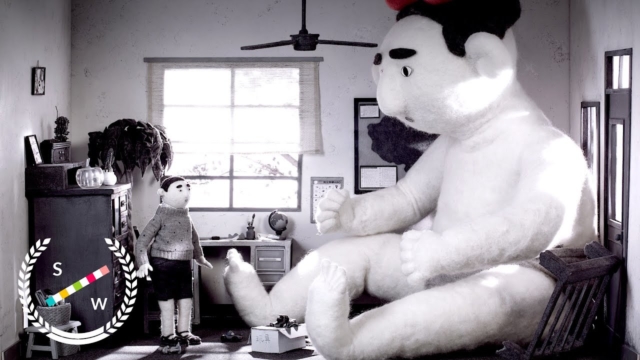 On Dec. 16, The Academy of Motion Pictures Arts and Sciences announced the shortlists for the 92nd Academy Awards. Two films named in the Animated Short Film category are from CalArts alums: Sister by Siqi Song (Film/Video MFA 16); and Hair Love directed by Matthew A Cherry, Bruce W. Smith (Film/Video BFA 83) and Everett Downing Jr.
Sister is a stop-motion film about China's one-child policy. The story recounts a man's childhood memories of growing up with an annoying little sister. The award-winning animated short was Song's thesis film and has played in festivals all over the world including, the China Independent Animation Film Forum; Sundance Film Festival, London International Animation Festival, UK; GLAS Animation Festival; and FEST – New Directors|New Films Festival, Portugal. Sister was also nominated for Best Student Film at the 46th Annie Awards and Best Animation from the BAFTA Student Film Awards.
In an interview with Animation Magazine, Song said, "Through films, we are able to experience different lives and empathize with the emotions we have in common as human beings. I want to make films that can connect people and make us know and understand each other and ourselves a little better than before."
Hair Love is an animated short film about an African-American father learning how to do his daughter's hair before a big event. Written by ex-NFL player Cherry, the story is a response to the lack of representation in mainstream animation. From an article in The New York Times: "With Hair Love, Cherry hoped to combat negative images. 'Black fathers get one of the worst raps in terms of stereotypes — we're deadbeats, we're not around," he said. "'The people I know are extremely involved in their kids' lives.'"
Cherry co-directed the short with CalArts alum Smith, the creator the award-winning show The Proud Family, and Pixar animator Downing Jr. Hair Love was financed by a Kickstarter campaign that raised close to $300,000. It was later picked up by Sony Pictures Animation and who played it before screenings of Angry Birds 2.
Nominations for the 92nd Academy Awards will be announced on Monday, Jan. 13, 2020. The awards ceremony will take place on Sunday, Feb. 9, at the Dolby Theater in Hollywood, and will be televised live on the ABV Television Network.
Watch Hair Love below: