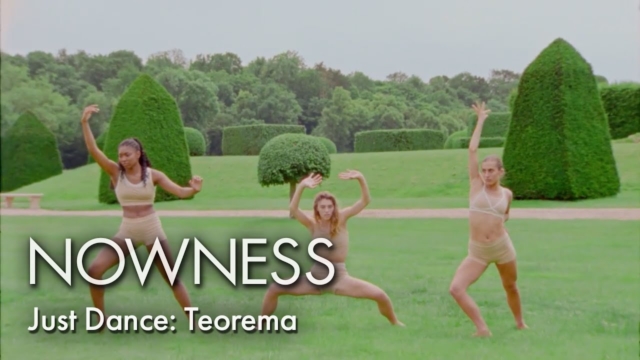 CalArts presents Teorema, a short film directed by Massimiliano Bomba, with choreography by CalArts faculty Julie Bour and featuring dancers of The Sharon Disney Lund School of Dance at CalArts. The film premiered this morning (Feb. 5), on Nowness, a global video channel.
Set in the gardens of the Château de Voisins—a neoclassical mansion located in Louveciennes, France—Teorema blurs the line between sculpture and dance. Together, the dancers, choreographer and film director immersed themselves in the environment to create a dialogue "between marble and flesh, between the coldness of the stone and the warmth of bodies, between sculptures' timeless postures and those improvised by the dancers," according to the press release. The title, Teorema, refers to the ancient Greek word theorem, which means "meditation."
The CalArts dancers featured in Teorema include: Delisa Bass, Laura Davich, Justin Farmer, Alexandria Garland, Mia Givens, Shannon Hafez, Freeda "Electra" Handelsman, Jinglin Liao, Madison Lynch, William Mallet, Taliha Scott, and Skyler Spiegel.
Under the leadership of Dimitri Chamblas, dean of the School of Dance at CalArts, students have participated in a number of dance workshops and professional performances in Los Angeles, New York City and Paris, among other cities. An embodiment of his teaching philosophy, Chamblas actively collaborates with filmmakers, visual artists, and dancers to create innovative interdisciplinary works. In 2019, CalArts Dance students performed in One Another, a project by Chamblas and Director Kevin Frilet. The seven-minute film, set to a poem written and performed by Robin Sanders, was shot in Paris and featured choreography by CalArts faculty Bour.
Watch One Another below: