This weekend (Feb. 14-16), Automata presents Sponge Hollow, a live-action graphic novel created and performed by multidisciplinary artist zach dorn (Film/Video MFA 20). Sponge Hollow tells the story of dorn's mother and the Florida swamp where he grew up, backed by live original music from composer Danielle Dahl.
Performed in the midst of an elaborately designed miniature O-scale train set, the experience is brought to life through real-time video feeds. The moving trains contain tiny cameras, taking audiences through the model of a Florida swamp and allowing them to interact with an array of eclectic character such the world's largest sponge or a man obsessed with Gilmore Girls. Throughout the piece, the audience bears witness to the destruction of a tourist-ridden town, described by Automata as a "singular experience of live expanded cinema…full of humor, wonder, and pathos."
Sponge Hollow was first presented as a work-in-progress at REDCAT's New Original Works (NOW) Festival in 2019, and was met with great acclaim. Broadway World praised the production:
Dorn reimagines and nails a lower-middle class time capsule, paying homage to the American cultural norms of kids growing up in the 90s.
dorn's work has been recognized by The Jim Henson Foundation, The Heinz Endowments and The Pittsburgh Foundation. Prior to CalArts, he studied at the University of Connecticut's Puppet Arts Program.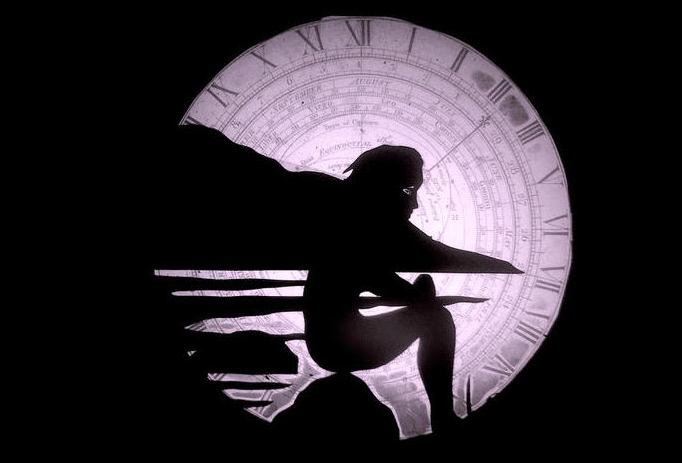 The world premiere of Sponge Hollow will be preceded by a special presentation of Selkie, a double overhead projector shadow performance by Moira MacDonald (Theater MFA 12). Automata describes her piece:
Performed by MacDonald with puppeteer Jesse Kingsley, Selkie highlights the increasing challenges we face with a once abundant resource, clean available water.
The story follows the journey of a young woman as she searches for water during a relentless drought. Selkie was presented as part of the 2019 Skirball Puppetry Festival and also received enthusiastic audience response.
Performances of Sponge Hollow begin on Friday, Feb. 14 and run through Feb. 16. Tickets can be purchased online and advanced reservations are recommended.