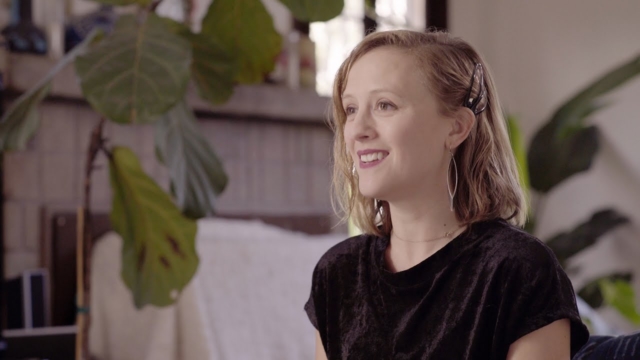 The New York Philharmonic presents the world premiere of Pulitzer Prize-winning composer Ellen Reid's (Music MFA 11) latest work When the World as You've Known It Doesn't Exist, running from Thursday, Feb. 20 to Saturday, Feb. 22 at the Philharmonic's David Geffen Hall.
Reid's new work—which will feature sopranos Eliza Bagg, Martha Cluver, and Estelí Gomez—was commissioned as a part of the New York Philharmonic's Project 19. The initiative commissioned works by 19 women composers for the centennial celebration of the 19th Amendment, which granted American women the right to vote.
This weekend's program also features soprano Renée Fleming, who will perform Björk's Virus and All Is Full of Love, as well as selections from Anders Hillborg's The Strand Settings and Bruckner's "Symphony No. 4." At the performances, the League of Women Voters of the City of New York will host voter registration and provide information on civic engagement.
"It is such an honor to be included in Project 19 alongside so many artists whose music I've loved for a long time," said Reid.
My piece is not directly about the 19th Amendment, but it is about unabashedly presenting my artistic voice. This, at times, feels like my most political action. When the World as You've Known It Doesn't Exist begins in a musical landscape of exhausted and disembodied questioning. The piece then moves through waves of blazing anger and strength towards something close to acceptance.
Reid recently received a nod in The New Yorker for her Project 19 contribution. Earlier this month, her immersive audio-visual installation Lumee's Dream was unveiled as part of the Los Angeles Opera's Eurydice series, and continues to run through Sunday, Feb. 23.
Event Details
World Premiere: When the World as You've Known It Doesn't Exist
Thursday, Feb. 20, 7:30 pm
Friday, Feb. 21, 8 pm
Saturday, Feb. 22, 8 pm
David Geffen Hall, New York Philharmonic
10 Lincoln Center, New York, NY 10023
Tickets