In case you missed the January edition of the British avant-garde music magazine The Wire, several notable CalArtians were featured in its Year-End List of the Top 50 Releases of 2019 in music. 
Computer music pioneer Carl Stone (Music BFA 74) released two albums in 2019, both of which were included in The Wire's list. Baroo includes pieces Stone created in 2011 and 2018 that were constructed for live performance, using a MAX programming language "wherein sound files are metaphorically shattered in time like glass and then reorganized into mosaic patterns," according to album statement.
Stone quickly followed-up Baroo with the double-LP album Himalaya. Composed between 2013 and 2019, the album's six tracks feature looping synths and Asian pop culture references. Splitting his time between California and Japan, Stone has an ongoing collaboration with the Japanese vocalist Akaihirume. Their first recorded release is the album's title track. Baroo and Himalaya were released by the record label Unseen Worlds.
Stone's first experimentations using appropriated material to generate work began at CalArts. During his time here in the early 1970s, Stone studied with and was heavily influenced by faculty members Morton Subotnick and James Tenney. According to the organization Lampo, "His exploratory techniques led to a body of complex sound collages, widely credited with laying the groundwork for the entire sampling movement, and defining the arc of his singular practice over the decades since."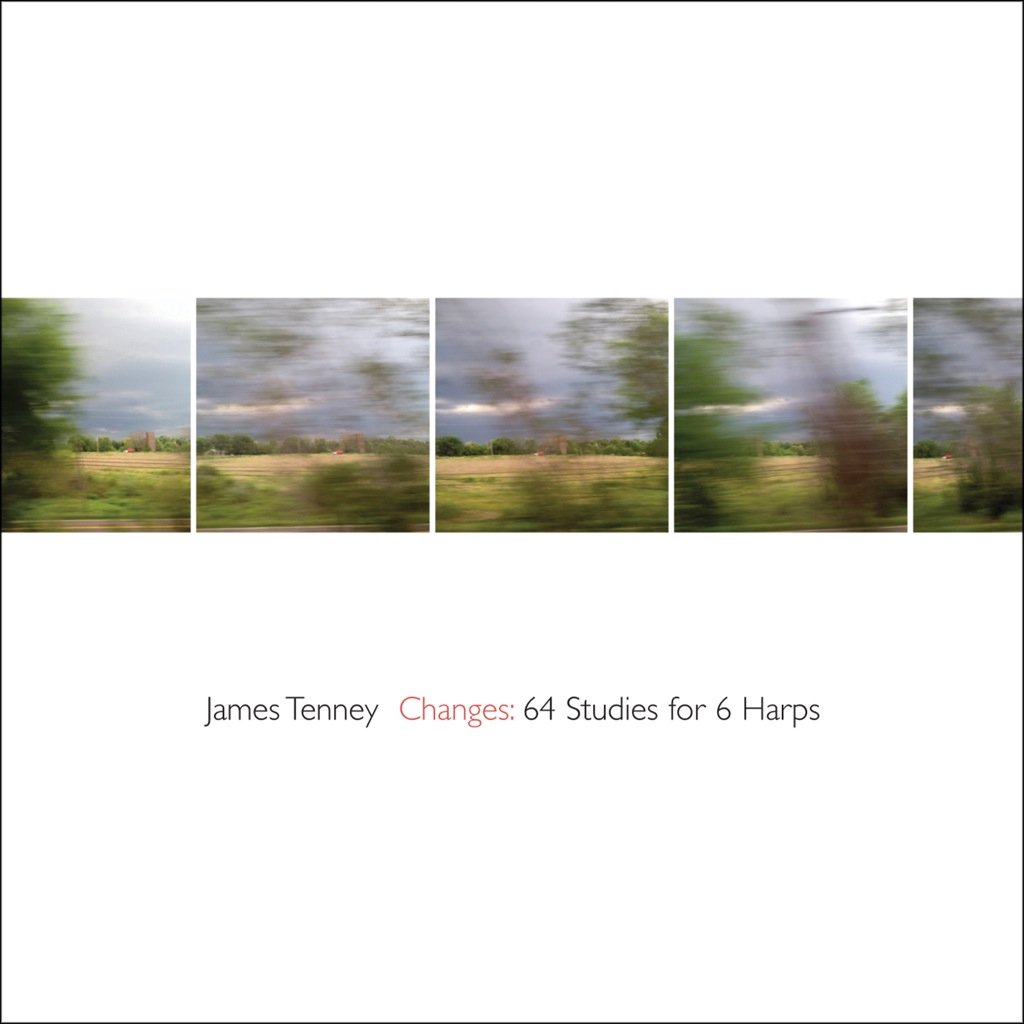 Also making The Wire's list is the album James Tenney: Changes: 64 Studies for 6 Harps conducted by CalArts faculty Nicholas Deyoe. The late composer and early CalArts faculty member Tenney used a FORTRAN IV computer program to render the 64-chance procedures of the Chinese I Ching into a microtonal harmonic field performed on six specially tuned harps. This large-scale work is a combination of many of Tenney's most important theoretical and musical ideas.
A renowned composer, Tenney completed all 64 studies during his lifetime but only transcribed 16 of them by the time he passed in 2006. The remaining studies were transcribed by his wife and CalArts Music Producer Lauren Pratt and former students including CalArts alum Michael Winter (Music MFA 05).
The recording ensemble was conducted by Deyoe and includes harpists Alison Bjorkedal, a fellow CalArts faculty member, Ellie Choate, Elizabeth Huston, Catherine Litaker, Amy Shulman and Ruriko Terada. The album was produced by CalArts faculty Daniel Corral (Music MFA 07), executive produced by Pratt, with sound engineering by fellow faculty John Baffa.