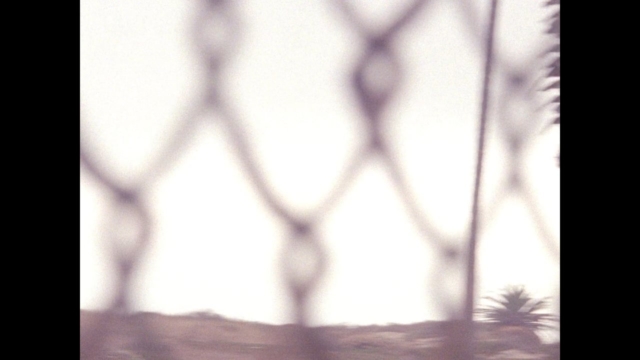 In May, filmmaker Mike Stoltz's (Film/Video MFA 14) latest film, "Something to Touch That Is Not Ashes or Corruption or Dust," was included in the feature article, "Seeking a Way to Touch Through Film in a Time of Isolation" by writer Trisha Low in Art in America.
Stoltz's film was originally slated to premiere in March at the fourth edition of Light Field, an annual international exhibition of "recent and historical moving image art on celluloid," held annually in the San Francisco Bay Area. "Something to Touch" was scheduled to screen on the fourth day of programming, which was curated by Low. Due to the COVID-19 pandemic, Light Field 2020 was cancelled.
"Mike Stoltz's 'Something to Touch That Is Not Ashes or Corruption or Dust' is my favorite film that I never got to show in Light Field's 2020 program," wrote Law in the Art in America feature. Highly textured and modulated, "Something to Touch" is a briskly paced work that induces "vast and perplexing" feelings exacerbated by isolation.
The six-minute, 16 mm film begins with flickering black and white shapes bending around each other, and expands to feature scenes like a palm tree-dotted valley and blue barbed wire-topped fences. Stoltz's frenetic, high-contrast visuals set against a heart-pounding soundscape allowed Low to "stay present in this moment of opacity and sickness," while still wondering, "how long are we to be contained? Is this how we escape? Could this be our death?"
Stoltz is a Los Angeles-based filmmaker whose practice is dictated by "process, working directly with moving images, sound, special effects, montage and projection to reexamine the familiar." He currently serves as faculty in the School of Film/Video. He also conducts workshops and programs films as a member of Echo Park Film Center (EPFC), a media arts nonprofit committed to accessible and equitable community access to film and video resources in the Echo Park neighborhood of Los Angeles.