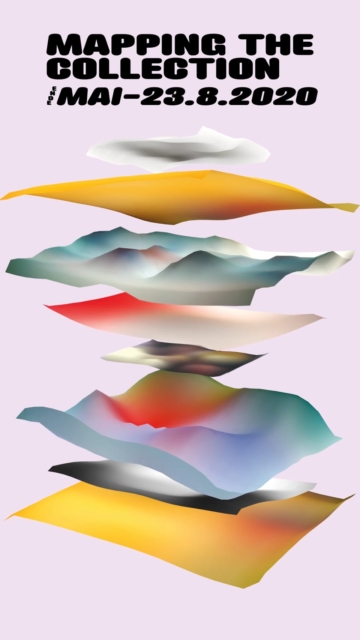 Museum Ludwig in Cologne, Germany, presents Mapping the Collection, a virtual exhibition of American art from the 1960s and '70s. The exhibition, which runs from Saturday, June 20 to Sunday, Aug. 23, features the work of several CalArtians.
Mapping the Collection highlights a selection of works from an era during which numerous political and social events established the "back­ground against which our West­ern Eu­ro­pean con­cep­tion and re­cep­tion of Amer­i­can art his­to­ry is crit­i­cal­ly ques­tioned." The pieces included in the exhibition are created by female, queer, indigenous artists, and artists of color not represented in the collection.
"An important theme of the exhibition is the art of the '60s and '70s in the USA, and this involves of course the protest culture and the various civil rights movements," said Janice Mitchell, the exhibition curator and Terra Foundation Collection research fellow in American art. "So it will also be, to a certain extent, about how the artists reacted to them, or how they themselves contributed to them."
School of Art faculty Harry Gamboa Jr.'s work First Supper (After A Major Riot) is represented in the exhibition. The photograph was taken during Gamboa's time in Asco (active 1972-87), a Chicano artist collective co-founded by Gamboa and his friends Patssi Valdez, Glugio "Gronk" Nicandro, and Willie Herrón. Influenced by Dada, punk, and politics, Asco defied traditional gender roles through photography and performance pieces throughout East Los Angeles and beyond.

Sharon Hayes, the 2013 recipient of the Herb Alpert Award in the Arts for visual art, is also represented in Mapping the Collection⁠. Her 16 mm film Gay Power (1971/2007/2012), made in collaboration with feminist writer Kate Millett and Women's Liberation Cinema (WLC), features footage of the 1971 Christopher Street Liberation Day Parade and Gay-In in New York City's Central Park. Also included in the exhibition is the work of conceptual artist David Hammons (Chouinard 68).
See the exhibition's open gallery here, and check out the accompanying videos on Museum Ludwig's Vimeo channel.