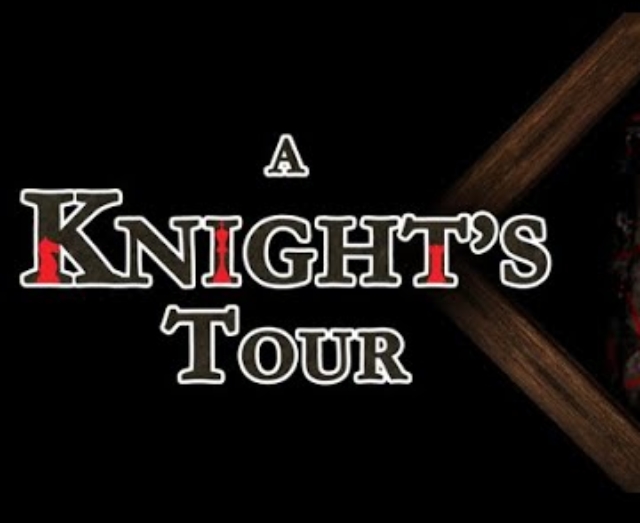 Written and directed by CalArts alum Marvin Choi (Film/Video MFA 15), and produced by Sara Razack (Film/Video MFA 15), A Knight's Tour, was acquired by Terror Films in May 2020, and is now available for streaming on multiple platforms including YouTube, Prime Video, and iTunes.
Shot on location at the Dominguez Canyon Ranch in Lake Piru, Calif., Choi's CalArts thesis film, A Knight's Tour, is set in a post-apocalyptic world. The main character, a young man nicknamed J.D. (Darnel Powell), stumbles upon a cabin, where he's taken captive by Henry (Joseph Price), an older man who has been surviving in isolation for 12 years. Against the backdrop of an impending threat of invaders from the outside world, the film follows the uncertain friendship that develops between J.D. and Henry.
A result of four years of hard work, Choi and Razack completed A Knight's Tour with a modest budget of $25,000 dollars, which included funding from a successful Kickstarter campaign, and a CalArts Film Directing Program Finishing Grant.
The film crew included a number of fellow CalArtians including Director of Photography and Production Designer Darrell Brett (Film/Video MFA 15), Costume Designer Emily Moran (Theater BFA 14), Production Designers Francesca Marciano (Theater MFA 15), and First Assistant Director Eileen C. Hsu (Film/Video MFA 15). The music for the film was composed by CalArts alum Julian Beutel (Music MFA 14).
Check out an interview with Choi on kpbs news below: