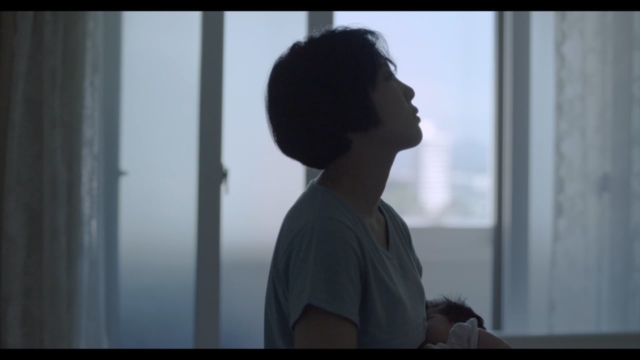 Director Eunhye Hong Kim (Film/Video MFA 18) was named the grand prize recipient at the 12th annual Seoul International Extreme-Short Image & Film Festival (SESIFF) for her thesis film Mother, Flower (2019).
The 16-minute film, originally titled Soo after the main character, follows a Korean woman reorienting herself as she grapples with postpartum depression after delivering her first child. Soo is forced to leave her job as a result of her depression, further complicating her adjustment to her new role as a mother. 
"I watched a documentary about a woman filmmaker, who went through postpartum depression," Kim cited as the film's inspiration on the project's Indiegogo page. "During that time in Korea, postpartum depression was considered a simple, mild mood swing that affects new moms, and no one really understood its full effects. I wanted to explore more about the diagnosis because of strong, inner fears I sensed, as a woman."
Over the course of four years, Kim researched the effects of postpartum depression and conducted interviews with women about their experience. She also sought to explore the concept of "mother's love," the societal stigma of postpartum depression, and the guilt associated with the diagnosis.
"This film follows [Soo's] struggle to adjust herself to society," said Kim. "She tries to reconnect with her society, but it is really hard."
Mother, Flower was shot in South Korea and distributed by Indiestory, recognized as a leading film production and distribution company dedicated to Korean independent films.
Kim is a Korean filmmaker whose internationally screened works delve into social issues related to women, teenagers, and marginalized groups. She is the recipient of a CalArts Fellowship in the 2016 Flaherty Seminar and an Alison Dorner Pioneering Women Filmmaker Award.