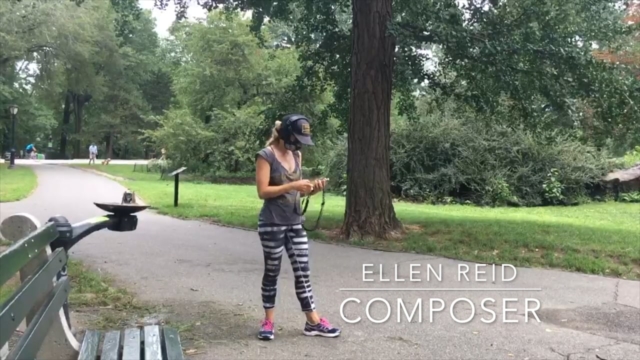 Pulitzer Prize-winning composer and CalArts alum Ellen Reid (Music MFA 11) has turned New York City's Central Park into an immersive public art piece.
Launched earlier this fall, SOUNDWALK is a free downloadable app that uses the participant's smartphone GPS to trigger site-specific musical compositions. "The experience is guided by the listener: The path you choose dictates the music you hear, and no two visits will be exactly the same," according to the app's website.
SOUNDWALK features original compositions by Reid performed by the New York Philharmonic, the Young People's Chorus of New York City, Poole and the Gang, and the SOUNDWALK Ensemble. Reid's immersive experience is meant to help listeners meditate and recharge during this difficult time. 
In an interview with NPR Music Reid said, "I've experienced new feelings and new anxieties, new fears than I've ever experienced before — and with less room to express them. So, this project really helped to work through those and think about what's happening at this moment, in so many ways."
SOUNDWALK is available in Central Park for the remainder of 2020 and beyond. In 2021, the app will also launch in Philadelphia; Vienna, Virginia; and Jacksonville, Oregon.