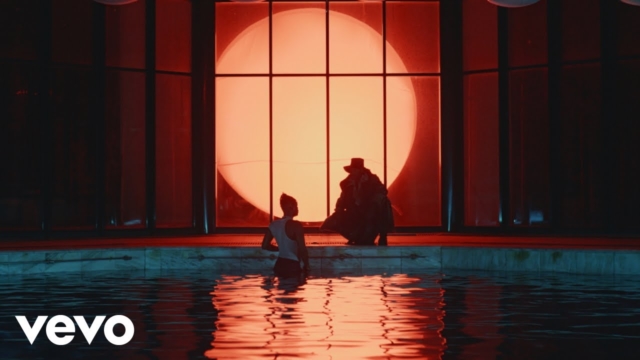 Co-directors Žanete Skarule (Film/Video MFA 18) and Ojay Morgan won the 2020 Best Alternative Video Newcomer Award at the UK Music Video Awards for their music video "Moor" for Zebra Katz.
The international team shot on location in a 1970's Soviet villa in Lithuania. In the video, the artist Katz portrays a character haunted by a split personality, which is highlighted by the lighting design and beautiful architectural interiors.
In the online magazine Little Black Book, Skarule said:
The challenge for this project was the limited pre-production time and budget, especially taking into account our international team. However, I really admire Zebra's work and his ambition and ideas for this track, so it was a great motivator to find a creative solution. Of course, nothing would have happened without my talented and dedicated crew. Magic cinematography by Jurgis Kmins, who spent hours shooting under the freezing water, and some masterful editing by Tianés Montasser.
"Moor" by Zebra Katz is Skarule's first project with Common People Films, a creative agency and production company that makes commercials, branded content, music videos, documentaries, TV, and film.