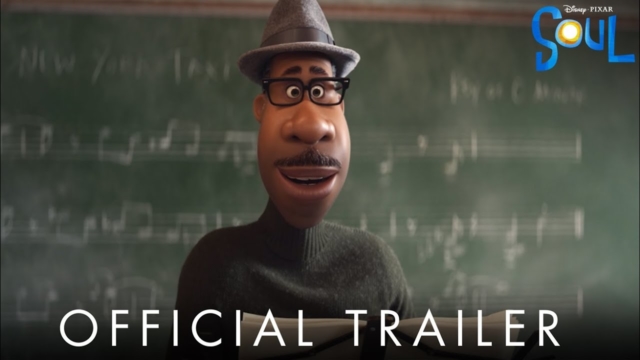 CalArtian and Academy Award-winning director Pete Docter (Film/Video BFA 90) casts Pixar's signature cinematic flair on some of life's biggest questions with Soul, the studio's 23rd animated feature.
Praised by Variety as a "whimsical, musical and boldly metaphysical dramedy about what makes each and everybody tick," what promises to be the best day of the protagonist's life quickly shifts to fantastical escapades in the face of a near-death experience.
Soul follows Joe Gardner (voiced by Jamie Foxx), a middle school band teacher who gets a once-in-a-lifetime opportunity to perform at the best jazz club in New York City. A misstep transports him from the streets of Manhattan to a limbo space called The Great Before, where new souls are assigned personalities before taking up residence on Earth. During Joe's efforts to literally unite mind and body back in the mortal realm, he meets a rebellious soul named 22 (voiced by Tina Fey), who is unimpressed with the prospect of human life. Together, the pair gain a new perspective of the joys of living and the meaning of one's soul.
While Pixar films generally don't shy away from themes of loss and death, Docter noted his initial reservations about about presenting such existential and metaphysical themes, particularly in a film intended for viewers of all ages.
"At various points in the production, I was like: what are we doing? This is absurd," Docter was quoted in an interview with Financial Times. "On the other hand, there's no reason why animation can't take on the big questions—it's as valid as the novel or live-action films or theatre."
Soul was co-directed by Kemp Powers (One Night in Miami), and both Docter and Powers wrote the script with Mike Jones. Despite being the first Pixar film not to premiere in theaters, Soul has already grossed $32.5 million worldwide. The film was released on Dec. 25, 2020, on Disney+, where it streams exclusively.
Docter is an animator, director, screenwriter, producer, and voice actor known for his work on Pixar features Inside Out (2015) and Up (2009). He currently serves as Pixar's chief creative officer.