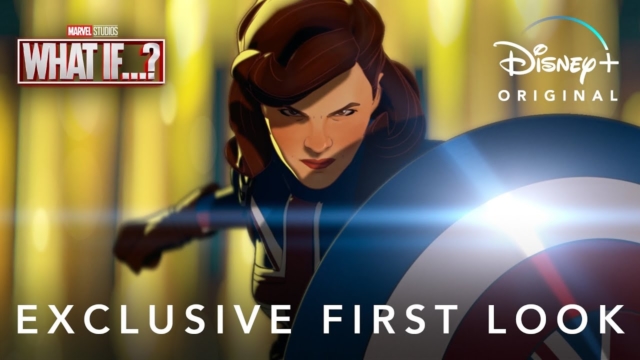 Storyboard artist Bryan Andrews (Film/Video BFA 93) is set to direct What If…?, the first animated original series from Marvel Studios.
First announced during The Walt Disney Company's Investor Day presentation on Dec. 10, 2020, What If…? draws its title from Marvel's comic series of the same name. According to Marvel, the series "flips the script on the Marvel Cinematic Universe and reimagines famous events from the films in unexpected ways." Each episode will explore and subvert major plotlines from the MCU, such as: "What if Peggy Carter was the one who became a super soldier?"
Various MCU superheroes will appear in the series, which features a star-studded cast including Hayley Atwell as the aforementioned Carter and Jeffrey Wright as The Watcher. Behind the scenes, fellow CalArtians Aram Sarkisian (Film/Video BFA 17) and Alex Avagimian (Film/Video BFA 19) will lend their storyboarding talents. What If…? is slated for release in the summer of 2021 on Disney+. 
Andrews is a storyboard artist, writer and director who is known for his work on Samurai Jack (created by fellow CalArtian Genndy Tartakovsky [Film/Video 92]), Doctor Strange (2016), and Avengers: Endgame (2019).