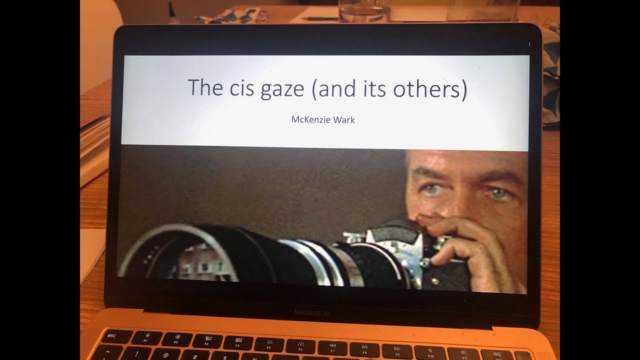 Each semester the CalArts Aesthetics and Politics program invites a theorist focusing on media, urban, or global studies to spend up to two weeks at CalArts to teach workshops, faculty seminars and give a public lecture. The spring 2021 Theorist in Residence is writer and scholar McKenzie Wark. 
On Wednesday, Jan. 20, Wark, in a virtual conversation with CalArts faculty Matias Viegener, presented "Philosophy for Spiders: On Kathy Acker," and on Friday, Jan. 22, Wark presented "The Cis Gaze," which was moderated by CalArts faculty Andrea Fontenot.
In 2019, Wark was awarded the Thoma Prize for digital art writing. She is the author of several major works including Sensoria, Reverse Cowgirl, A Hacker Manifesto, and Gamer Theory. She is currently editing a special issue of eflux journal on trans | fem | aesthetics. Her next book Philosophy for Spiders: On the Low Theory of Kathy Acker will be published by Duke University Press in fall 2021. Wark is also a professor of culture and media at Eugene Lang College, the undergraduate liberal arts division of The New School, in New York City.
Both of Wark's Theorist in Residence lectures are available to view on YouTube.