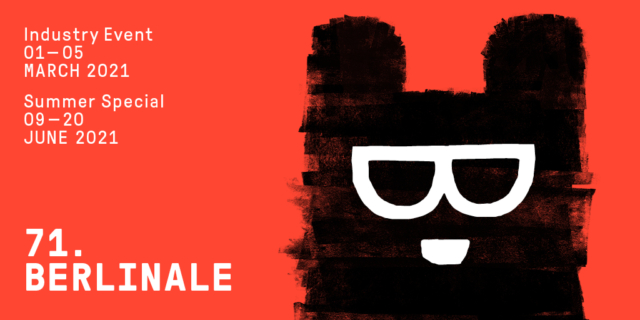 Short films by CalArtians Edgar Jorge Baralt (Film/Video MFA 14) and Minjung Kim (Film/Video MFA 15) have been selected for the 71st Berlin International Film Festival (Berlinale).
Due to the COVID-19 pandemic, the festival will be held in two stages: a virtual industry event running from Monday, March 1 to Friday, March 5, and a tentative in-person summer special running from June 9-20. 
Baralt's 11-minute film "Ventana" ("Window") screens as part of the Berlinale Shorts Program. Baralt, who currently serves as a staff member of the School of Film/Video, co-produced "Ventana" with fellow CalArtian Christina Nguyen (Film/Video MFA 16), who also is credited as the short's sound designer. From the official Berlinale website: 
According to the encyclopaedia, a "window" – "ventana" in Spanish – refers to the opening in a building designed to admit light as well as to seal it from wind and weather. The stained glass windows of childhood captured in a faded photograph, a light breeze brushing against the skin, a couple at a kitchen table, backlit. Rather like the comforting sensation of nostalgia for a time yet to come.
Kim's 11-minute film "Le-deu-pil-teo-ga Cheol-hoe-doeb-ni-da." ("The red filter is withdrawn.") screens as part of the Forum Expanded Program. From the official Berlinale website:
Numerous colonial places, including coastal caves and military bunkers on many Oreums (small volcanoes inside a main volcanic crater) as well as memories of uprisings and massacres are found in every corner of Jeju Island.

This work is based on René Magritte's "La Condition Humaine" (1935), which offers a view of the outside of a cave superimposed on a canvas. It also includes some quotes from Hollis Frampton's performance "A Lecture," making it the voice for the entire work.
View the full 2021 film selection on the Berlinale's official website.
Event Details
71st Berlin International Film Festival
Industry Event
Monday, March 1—Friday, March 5
Summer Special
Wednesday, June 9—Sunday, June 20