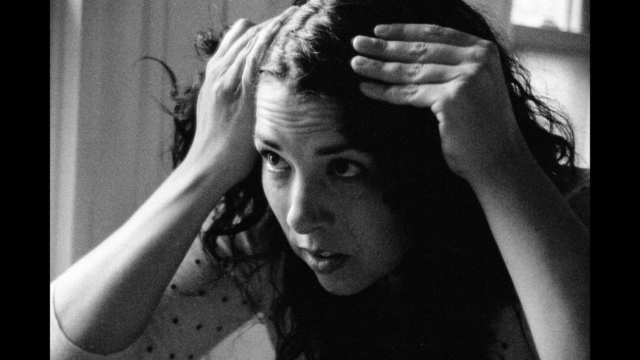 Los Angeles performing arts destination The Music Center highlights director Tempe Hale's (Film/Video MFA 14) experimental film-noir styled short "Night Hike" as part of its "For the Love of LA" program.
Over the course of 13 weeks, the Music Center's "For the Love of LA" series features works that express "views of Los Angeles that are relevant and reflective of the current time through music, dance and visual culture" by more than 35 LA-based artists across creative disciplines.
More about "Night Hike" from The Music Center:
A film noir-inspired experimental short constructed almost entirely from still photographs. A woman grappling with a recent loss goes for an evening walk. Coyotes howl and shadows play tricks on the eyes as she wanders deeper into the wilderness of Echo Mountain after dark. In this self-help thriller, touches of hard-boiled crime and dreamlike imagery reveal the woman's authentic self in a most unexpected way.
Among the film's credits are fellow CalArtians Ben Huff (Film/Video MFA 07) and Patricia Luna (Film/Video MFA 15), listed as sound designer/re-recording mixer and production assistant, respectively.
Hale is an LA-based filmmaker who was selected as a participant in the Music in Animation Intensive Sundance Lab, held in Los Angeles July 2020. In recent years, Hale has collaborated with fellow Experimental Animation graduate Ambar Navarro (Film/Video BFA 15) on the music videos for Moaning's Tired and Stef Chura's Speeding Ticket.