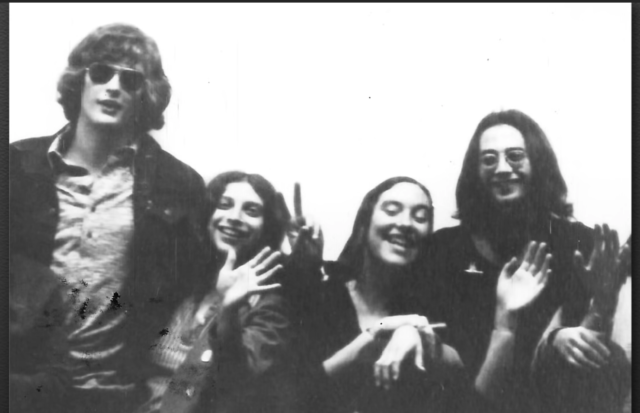 On Wednesday, April 7, Katey Sagal (Theater 73) appeared on Jimmy Kimmel Live! to talk about her new show Rebel. The ABC series focuses on Sagal in the titular role as a consumer advocate fighting for social justice issues. It's loosely based on the life of activist Erin Brockovich.
During the interview, the conversation touched upon her days at CalArts. Sagal shared a photo texted to her from Paul Reubens aka Pee-Wee Herman (Theater BFA 73) before the interview. The image included Sagal, Reubens, and fellow CalArts classmate David Hasselhoff (Theater 73) in the early '70s. She also mentioned that Reubens' dorm room at CalArts was Pee-Wee's playhouse.
Sagal is largely known for her role as Gemma Teller Morrow, the motorcycle gang matriarch in the long-running FX television series Sons of Anarchy (2008-14), or as Peg Bundy on the sitcom Married with Children, which ran from 1987-1997 on FOX.
While primarily known as an actor, Sagal first began her career as a singer-songwriter. She sang backup for a number of music greats, including Bob Dylan, Etta James, Bette Midler, Olivia Newton-John, and Tanya Tucker, among others.
Rebel airs on ABC on Thursdays at 10 pm PT. Watch the trailer.