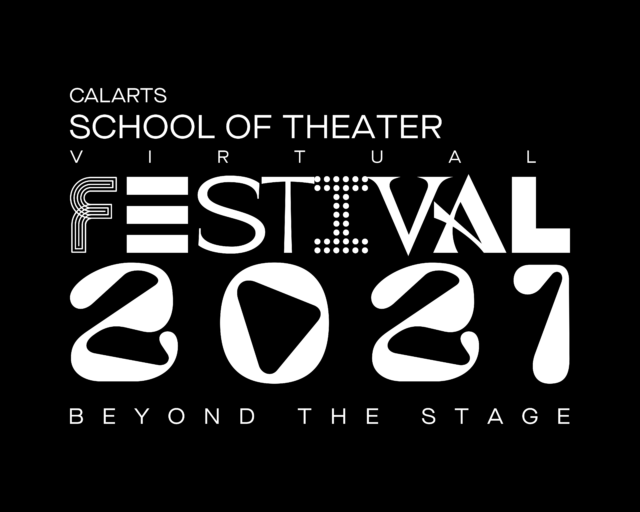 The CalArts School of Theater Festival 2021: Beyond the Stage kicks off Tuesday (May 4) and runs through May 14. The school-wide event presents a number of original, contemporary, and classic work developed by students, faculty, and guest artists across multiple theater disciplines. This year, in breaking with the tradition of in-person experiences, the artists have crafted new modes of art-making, culminating in distinct and newly envisioned presentations and collaboration.
Opening the festival is Bobbie Clearly written by Alex Lubischer and directed by Josh Sobel (Theater MFA 21), who has transformed the dark comedy stage play into a three-episode miniseries. The story takes place in Milton, Nebraska, where the townspeople are being interviewed by a documentary film crew about an unspeakable tragedy that happened in the middle of a cornfield years earlier.
"The current physical distancing has provided us with an opportunity to move assertively to an ensemble model of project creation. This has been a staple of experimental practice throughout the world—and crucial as a gesture of de-institutionalization of performance practice," said Theater School Dean Travis Preston. "Though always an important facet of the CalArts experience, the current environment invites us to embrace the creative potential of ensemble work in a more expansive and profound way. Working across disciplines and cultural boundaries, these ensembles will allow for an expanded range of projects and voices, while enfranchising students to step beyond the traditional bounds of their given métier—highlighting our dedication to experimental practice, lateral production strategies, and crosscultural engagement."
Among the dozens of productions and projects are twists on classics, including The Romeo & Juliet Experience: A Tryptic to Love Through Isolation and Loss, directed by CalArts faculty Daniel Passer. The project is a fusion of video, text, masks, music, and animation with live, interactive events. 
Also taking place during the festival is To Remember a Friend, a virtual reality game developed by Katheen Fox (Theater MFA 21) and her team from CalArts and beyond. The game play-through will be live-streamed on Twitch.tv and followed by a Q&A with the creative team. The murder-mystery game is centered around a detective that undergoes an experimental consciousness transfer procedure with the comatose sole witness to the murder of Jane Watson.
20202021 directed by CalArts faculty Lars Jan and devised by the Ensemble, a team of CalArts Acting students, features interviews with friends and family, conducted by student actors. The interviews, which began in October 2020 and continued through 2021, reflect on the election, COVID, hope, fate, and goodness.
The development of the festival was led by the 2021 CalArts School of Theater Festival Student Committee: Jordie Marie Rippon, Cian Pickron, Atlas Alma, Jeffrey Gibson, Helen Jiahui Guo, Loren Marks, Katherine Paez Froehlich, Brooke Harbaugh, Angelina Jian, Zoë Danger Lappin, Rory James Leech, Ducky Anderson, Jake Jolley, Yameng Deng, Wenjing Xie, Ky Docter, and Jazzi Rhodes

View all of the CalArts School of Theater Festival 2021: Beyond the Stage projects.
Event Details
CalArts School of Theater Festival 2021: Beyond the Stage
May 4-14, 2021
Virtual screenings and events
Register to RSVP