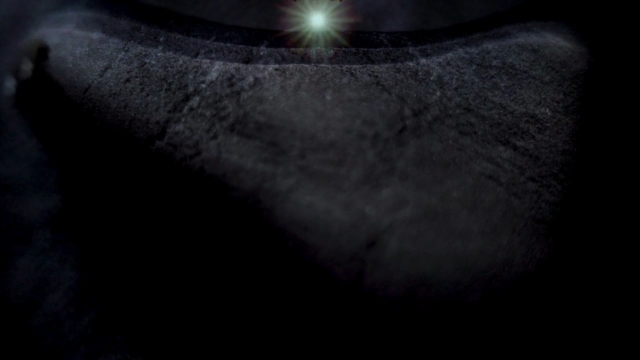 Love Language, a mixed-media installation by CalArts alum Zhuoyun (Yun) Chen (Film/Video MFA 17) was on view at Chicago's Zhou B Art Center earlier this year. Her installation was part of the group show 思考回路 • Shikoukairo III: Patterns of Thought (running from April 16-May 31) by Asian Improv aRts Midwest (AIRMW).
The third iteration of 思考回路 • Shikoukairo included artists "who are intuitively influenced by their Asian diasporic background and experiences, yet whose practices diverge from didactic and diegetic inquiries of cultural identity," noted the exhibition website.
Chen's Love Language consists of 10 short videos that loop and six ceramic objects. Each video echoes and responds to a single quote from a controversial erotic movie, such as, "Do you believe that love is a continuous stream?" from Love Streams (1984) directed by John Cassavetes. Chen uses digital image manipulations and sound to reflect the quotes' emotional and visceral evocations. The ceramic objects, also formed in response to a quote, are displayed separately as a parallel form of representation.
According to the artist's statement, "The collective visual/audio/material experimentation expresses the symbolic and exploitative aspects of intimacy, desire and sex, as manifested through experiences of vulnerability, awkwardness, doubt, and shame."
Based in Los Angeles, Chen is a multimedia artist and filmmaker. Her most recent work experiments with abstract shapes and artificial objects as means of exploration of the multiple aspects of sexuality, such as what constitutes androgyny. Her films have been screened in festivals, galleries, and cinemas in the U.S. and internationally.
Asian Improv aRts Midwest (AIRMW) is an organization that is dedicated to producing high quality arts programs in the Chicago area to advance the understanding and profile of Asian American cultures.