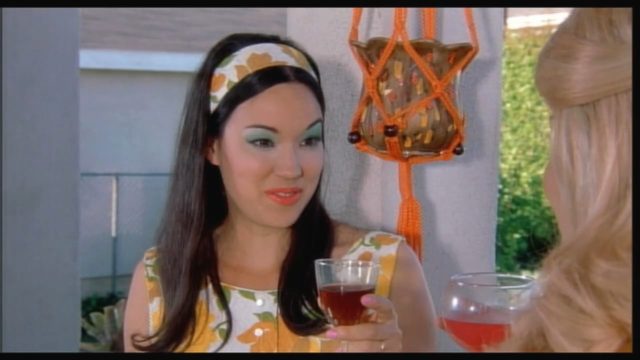 On Tuesday, Aug. 24, Kino Lorber releases a Blu-ray edition of Anna Biller's (Film/Video MFA 93) first feature film Viva (2007), which she wrote, directed, and starred in.
A highly visual film with a cult following, Viva is Biller's take on the classic sexploitation films that were popular in the 1960s and '70s. Biller plays a bored 1970s housewife named Barbi who becomes immersed in the sexual revolution after her husband abandons her. "Barbi becomes a Red Riding Hood in a sea of wolves, and quickly learns a lot more than she wanted to about the different kinds of scenes going on in the wild '70s, including nudist camps, the hippie scene, orgies, bisexuality, sadism, drugs, and bohemia," according to the synopsis.
The Blu-ray edition also includes new audio commentary and behind-the-scenes footage both narrated by Biller.
Described by The Austin Chronicle as "one of the most exciting filmmakers of the past decade," Biller creates unique, female-focused, highly visual films. In 2016, Biller released The Love Witch, which won numerous awards and appeared on many 2016 best-of-year lists. In 2019, Biller was invited to join the Academy of Motion Picture Arts and Sciences.