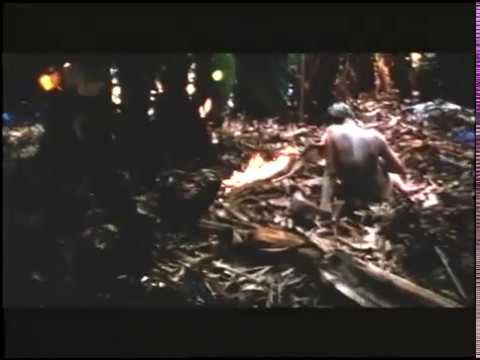 A new restoration of The Bloody Child (1996) by independent filmmaker and CalArts faculty Nina Menkes has its worldwide premiere at the 2021 New York Film Festival on Tuesday, Sept. 28, and on Friday, Oct. 1. Released by Arbelos Films, The Bloody Child was restored by the Academy Film Archive and Martin Scorsese's The Film Foundation, with funding from the Hobson/Lucas Family Foundation.
Named a favorite film of director Gus Van Sant, The Bloody Child was inspired by a real event in which a young US Marine and veteran of the Gulf War was found burying his murdered wife in the middle of the Mojave desert. The film stars Menkes' sister and frequent collaborator Tinka Menkes as the lead investigating officer, who must uncover why an honored war veteran murdered his wife. The cast also includes actual Desert Storm marines, playing themselves. Filming took place in North Africa and 29 Palms, California.
The entirety of Menkes' filmography is now included in Arbelos Films' catalog. The company is planning a touring theatrical retrospective of Menkes' work, as well as the release of a digital and Blu-ray boxset in 2022.
Event Details
World Premiere of the restoration of The Bloody Child (1996) by Nina Menkes
New York Film Festival
Tuesday, Sept. 28, 8:45 pm
Walter Reade Theater
165 West 65th St, NY
Friday, Oct. 1, 4:15 pm
Howard Gilman Theater
144 West 65th St, NY