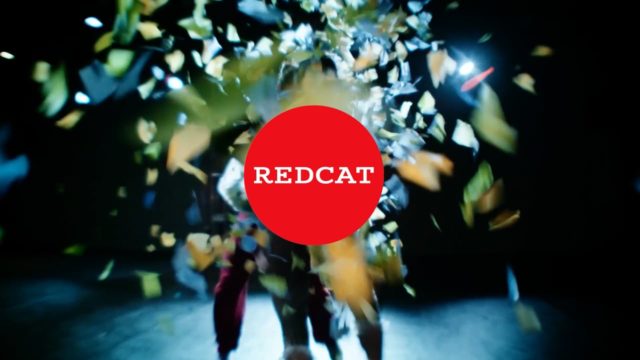 The 18th edition of REDCAT's New Original Works (NOW) Festival opens back in person on Thursday, Oct. 7, for its first of three weekend runs. A staple of the Los Angeles performing arts scene, the festival is a platform for local artists to premiere new contemporary dance, theater, music, and multimedia performances. The festival also provides the artists with free rehearsal space, technical support, and artist fees.
As in previous years, several CalArtians are featured in NOW Festival:
In Week One, choreographer, dancer, creative director, and filmmaker Marissa Brown (Dance MFA 21) presents a new Lone King Projects group work, The ocean is six miles deep. The dance piece "challenges the seemingly normal and pleasurable expectations of how we perceive one another and engages in creating a new language of desire," according to the program. 
The second weekend features a cinematic multimedia experience by the newly established ensemble Eloquent Peasants. Their piece, Kubrick's Aryan Papers or How I learned that I'm in pain 24 hours a day, was written by playwrights Hunter Abal (Theater MFA 21) and David Blindauer (Theater MFA 21). The work is inspired by Stanley Kubrick's unfinished project Aryan Papers, and is a fictionalized portrayal of the filmmaker attempting to make a movie based on the Holocaust.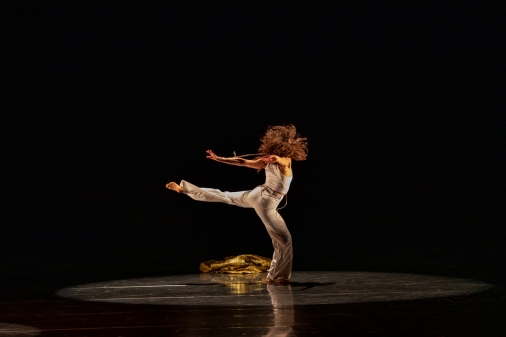 Also on the program during Week Two is choreographer and CalArts faculty Rosanna Tavarez's Piece X Piece. Performed by LA DANSA DANSA company, the duet explores the challenges of the immigrant experience, and is informed by the book Sewing Women: Immigration and The New York City Garment Industry by scholar Margaret Chin, as well as the Triangle Shirtwaist Factory fire of 1911.

Closing out the festival in Week Three is David, My Goliath, a new dance work by choreographer Jobel Medina (Dance MFA 21). The highly physical and theatrical piece is an expression of romance and queerness that combines humor with Tinikling (Filipino folk dance), hip-hop, and ballet.
View the full NOW Festival lineup.
Event Details
NOW Festival
Week One: October 7-9, 8:30 pm
Week Two: October 14-16, 8:30 pm
Week Three: October 21-23, 8:30 pm
REDCAT
631 West 2nd Street
Los Angeles, CA 90012