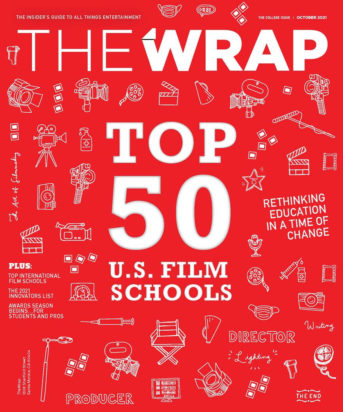 California Institute of the Arts has been selected as one of this year's top 50 film schools in the US, per entertainment and media business platform TheWrap.
The Institute nabbed the fifth spot in TheWrap's fifth annual ranking, with the magazine citing the "award-hogging alumni" from each of the School of Film/Video's programs. The publication named independent filmmakers like Eliza Hittman (Film/Video MFA 10), Andrew Ahn (Film/Video MFA 11), and Nelson Carlo de Los Santos Arias (Film/Video MFA 14), as well as TV producers Rhys Ernst (Film/Video MFA 11) and Nijla Mu'min (Film/Video, Creative Writing MFA 13).
More about CalArts' ranking in TheWrap:
CalArts is well-known for its minimalist documentary style, exemplified in the work of multidisciplinary artist Deborah Stratman and experimental filmmaker Laida Lertxundi. Mainstream animation's gonzo cousin experimental animation trains filmmakers in stop-motion animation (Henry Selick), interactive live performances (Miwa Matreyek), and abstract and handmade films.
This year's rankings were the focus of the latest digital edition of TheWrap's magazine, in which Star vs. The Forces of Evil creator Daron Nefcy (Film/Video BFA 09) shared her thoughts on the success of the School of Film/Video curricula:
"I think the reason so many alumni are running shows is that all animation students at CalArts have to make their own films every year," Nefcy said. "Producing a TV show is like making a bunch of mini CalArts films. You graduate with four films and, of course, your final film is much better than the first."
See the full 2021 ranking on TheWrap, and flip through the digital magazine on Flipdocs.