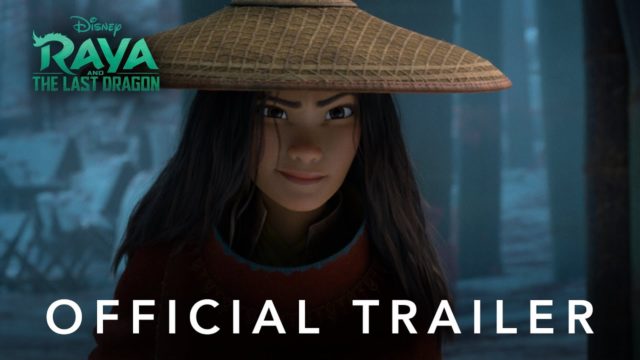 The Walt Disney Studios Motion Pictures fantasy adventure Raya and the Last Dragon, directed by Don Hall (Film/Video 95) and Carlos López Estrada, has been nominated for Best Animated Feature and Best Motion Picture — Animated at the 2021 Critics Choice Awards and Golden Globe Awards, respectively.
Raya and the Last Dragon is set in the fantastical world of Kumandra, in which humans and dragons had once lived in harmony, and follows sharp-witted warrior Raya (Kelly Marie Tran). Raya sets out to find the legendary last dragon, thought to be the last of its kind after the dragons sacrificed themselves 500 years ago when an evil spirit overtook the land. When the evil spirit returns in the present day, Raya meets the mythical dragon Sisu (Awkwafina), and they team up to save the world.
Fellow CalArtian Dean Wellins (Film/Video 92) is also credited as one of the film's writers. 
Also nominated for Best Animated Feature at the Critics Choice Awards is Sony Pictures Animation's The Mitchells vs. the Machines, a sci-fi comedy directed by Mike Rianda (Film/Video BFA 11) and co-directed by Jeff Rowe (Film/Video BFA 11); the duo also wrote the script. Fellow CalArtian Alex Hirsch (Film/Video BFA 07), who is credited among the voice cast, also served as a story consultant.
The story follows the quirky Mitchell family, who need to bond—quickly—in order to save the world from the robot apocalypse.
The 27th annual Critics Choice Awards airs on Jan. 9, 2022, at 7 pm ET/4 pm PT on The CW and TBS. See the full list of nominees.
The 79th annual Golden Globe Awards will also take place Jan. 9, 2022 (network TBD). See the full list of nominees.